Fat Cavitation Machines For Result-Driven Treatments
The science behind fat cavitation is revolutionary. By utilising high-frequency sound waves applied to the skin over the treatment area, the ultrasound waves penetrate the fat cell walls and 'shake' them until the fat tissue breaks down and disperses through the body. It's important to note that Fat Cavitation technology only works on the targeted fat cells and does not affect or damage surrounding healthy tissue.
Fat Cavitation treatments are on the rise in salons, medispas and clinics as they provide busy, every-day people with that little bit of extra help to achieve their ideal body shape without the need for surgery. It's a great investment for beauty businesses seeking to welcome in new clients and increase their re-booking rate as a course of treatments spaced over weekly intervals will give your clients the high-impact results they are looking for.
Call AU 03 8555 2246 or NZ 0800 398 749
or click here for a free, no obligation quote
The Global Beauty Group
Client Experiences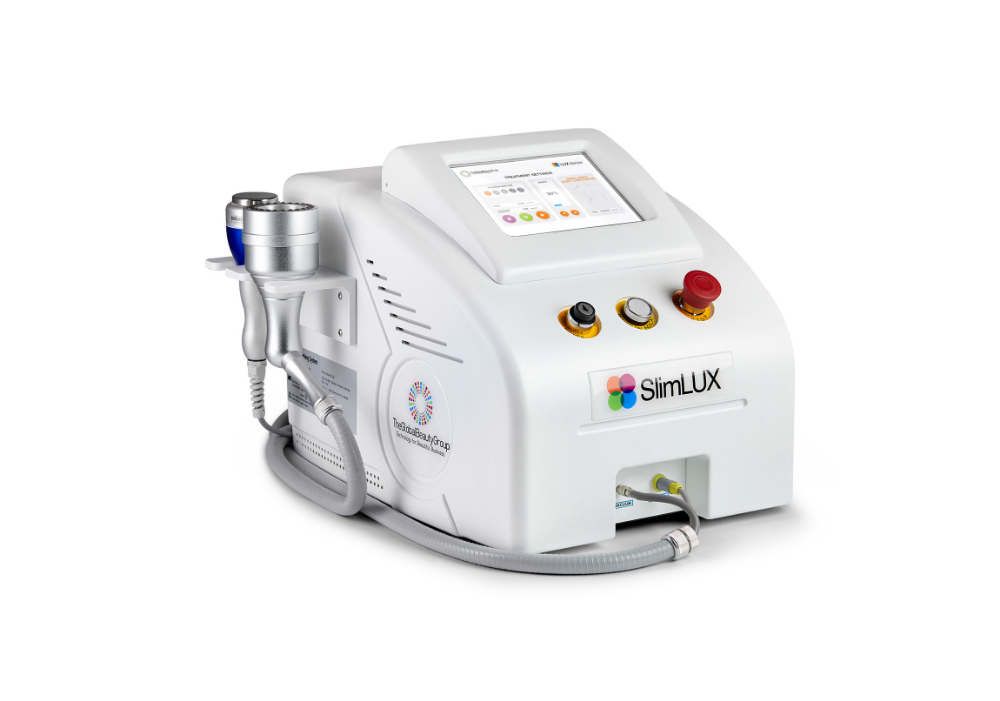 Click here to learn about SlimLUX
Advanced non-surgical body contouring & skin tightening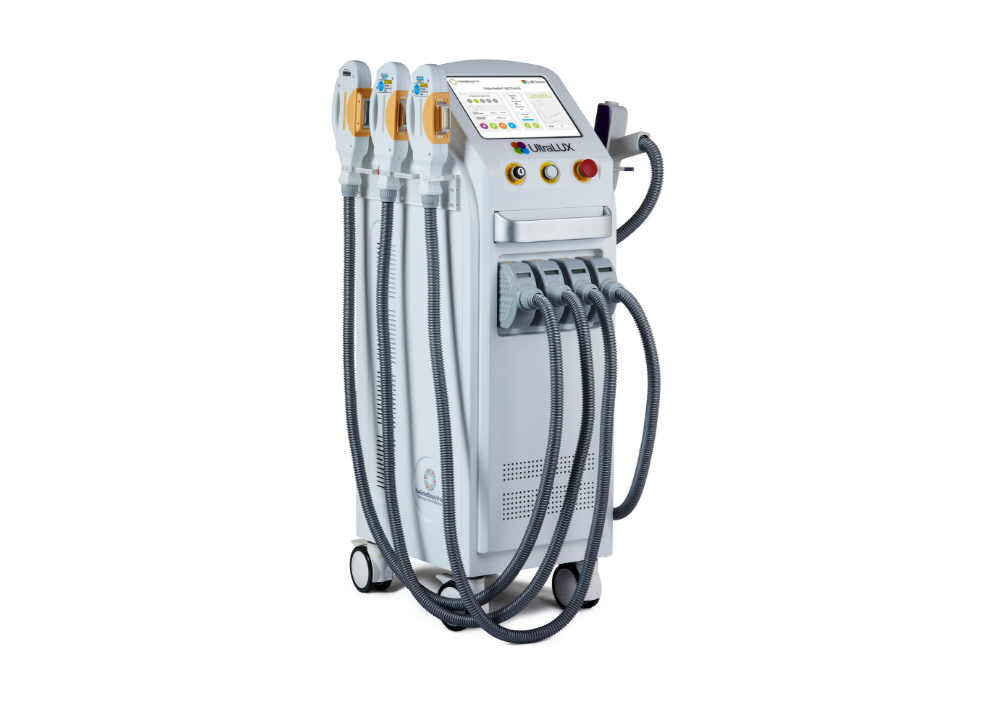 Click here to learn about UltraLUX
11-in-1 multifunctional face and body technology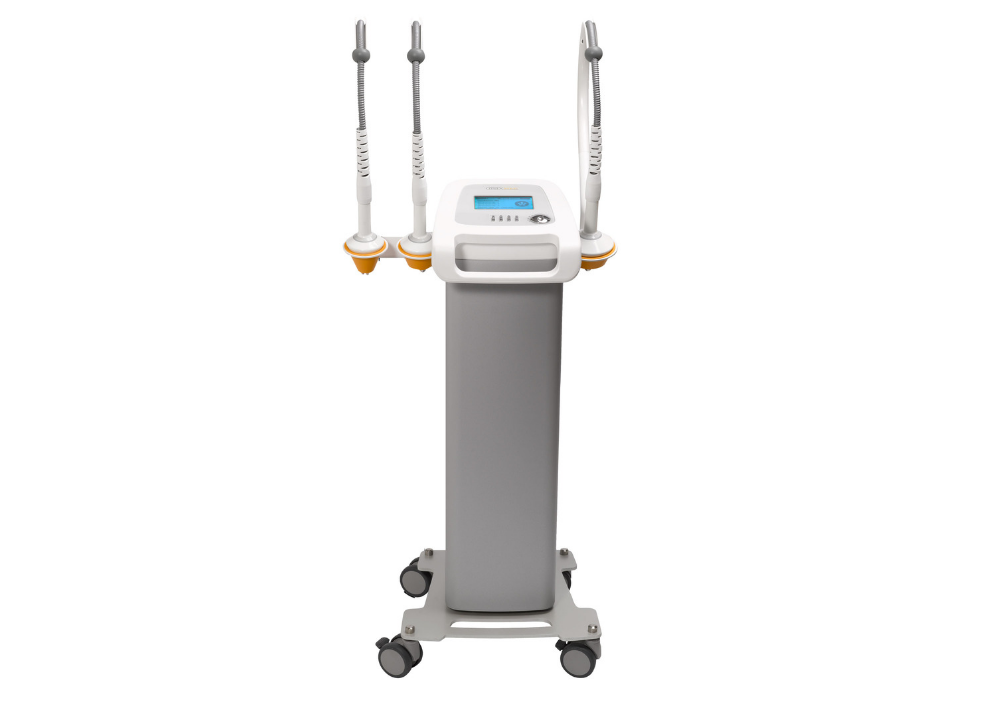 Click here to learn about Pollogen MAXIMUS
Dedicated skin tightening and body sculpting workstation

How Fat Cavitation Machines Can Transform Your Business
In today's modern salon, the push towards investing in aesthetic treatments is a must if you wish to meet customer demand and stay ahead of the competition.
Provide results-driven, targeted services
Our range of fat cavitation machines allows you to deliver targeted services based on client key concerns. Having the ability to incorporate technology in your client's weight loss, fitness or skin goal journey broadens your client base and ensures you can deliver powerful results.
Takes up minimal space
Another perk of our fat cavitation machines is that you can provide your clients with a unique, results-driven service without taking up the majority of your workspace! This means fat cavitation machines are perfect for all business types and sizes.
Maximises Return On Investment
Services using a fat cavitation machine not only allow you to increase profit from delivering advanced body and facial services but also additional profit from advanced treatment upgrades and add-ons. Package radiofrequency skin tightening with other services in your business for a results-driven treatment package that keeps your clients coming back for more.
What to look for when purchasing a Fat Cavitation Machine for your salon, spa or clinic.
In 2018 and beyond, offering technology-based services is a must for any forward-thinking beauty business.
Qualities to look for in a Fat Cavitation Machine:
Easy to use technology
Customisable treatment modalities
Included device training
Delivers consistent clinical results
Minimises frequency and severity of adverse reactions
Optimises your Return On Investment opportunities
What to look for in a Fat Cavitation Machine provider.
Who you choose to purchase your beauty equipment from also has a big impact on the long term success of your advanced aesthetic services. A professional fat cavitation machine provider should always offer an array of ongoing customer support.
Fundamental requirements of a Fat Cavitation Machine provider:
Proven industry experience and knowledge
Dedicated customer support for the lifetime of the device
Genuine assistance in maximising Return On Investment
Assistance with marketing and promotional support to get the word out there about your new services
Device training
What's included when purchasing a Fat Cavitation Machine from The Global Beauty Group?
Comprehensive device training
Ongoing clinical and technical support from our Melbourne-based support team
MyFaceMyBody Marketing Support of the Year team to help you promote your new services
A range of financing plans and options
Spare parts and backup machine service
Access to retraining options
Sales and Financing
Call our team of experts on AU 03 8555 2246 or NZ 0800 398 749 and let us help tailor a custom made solution to suit your individual business and budget.

Quality Guaranteed
We guarantee to beat any genuine competitor's quote on our full range of products, so why not talk to one of our friendly consultants today to find out more?
Call now for a free, no obligation quote on AU 03 8555 2246 or NZ 0800 398 749.