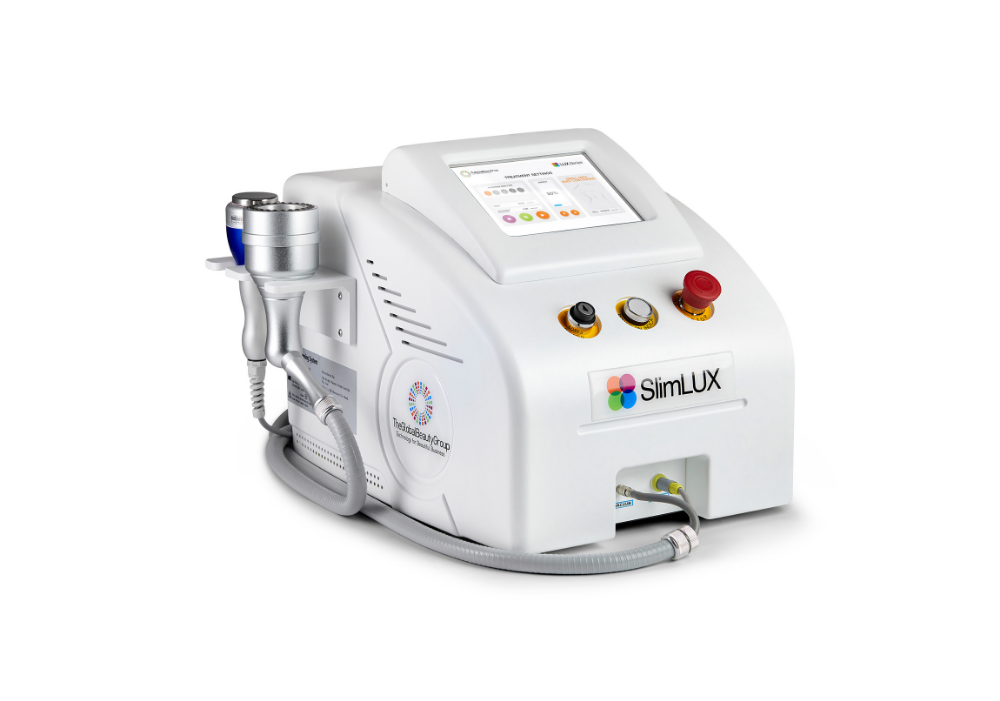 SlimLUX
SlimLUX is a dedicated ultrasound body contouring machine equipped with 4 modes for tailored body shaping. Its revolutionary design utilises focused ultrasound plus Radio Frequency energy to deliver the following services:
Treatment for a trimmer appearance
Sculpts and contours for an improved silhouette
Smooths the appearance of cellulite
Addresses the signs of ageing
Call AU
03 8555 2246

, NZ

0800 398 749


or click here for a free, no obligation quote
The Global Beauty Group
Client Experiences
Your guide to Ultrasound Body Contouring
Ultrasound body contouring is an effective method of contouring the body to produce a more sculpted and slimmer silhouette. Fat Cavitation devices are designed to treat all the hot spots on the face and body where stubborn pockets of fat are most common. The key benefits of Fat Cavitation treatments include:
Treat stubborn fat from thighs, buttocks, tummy, arms, jowls, etc
Reduces cellulite for a more even and smooth skin texture
Improves the definition of the body for a refined silhouette
Treatment is painless and non-invasive (a great alternative to liposuction)
No post-treatment downtime, so patients can get on with their day as usual
Results are instantly noticeable and improve with time
Increases client re-bookings as best results typically require 5-10 sessions
Best Price Guarantee* Call Today!
Specifications
Cavitation Types: 40 KHz and 1 MHz
Vacuum Hand Piece: Yes
Operating Interface: 10 inch colour touch screen
Number of RF handpieces: 1 with 2 x RF facial and body treatment tips
Ultrasound handpieces: 1 x 40KHz and 3 x 1MHz
Net Weight: 35kg
Warranty: 1 year (extendable)
An affordable, painless and hassle-free alternative to surgery
Fat Cavitation treatments are on the rise in salons, medispas and clinics as they provide busy, every-day people with that little bit of extra help to achieve their ideal body shape without the need for surgery. It's a great investment for beauty businesses seeking to welcome in new clients and increase their re-booking rate as a course of treatments spaced over weekly intervals will give your clients the high-impact results they are looking for.
A Comprehensive Training Program Included With Your Purchase!
At The Global Beauty Group, we place such a high importance on technology training that when you purchase equipment from us, training isn't an optional extra – it's included. We believe that investing in a fat cavitation machine is investing in your own future as a professional and skilled aesthetics specialist.
Beauty Equipment Sales and Financing
Call our team of experts now on AU 03 8555 2246 or NZ 0800 398 749 and let us help tailor a custom made solution to suit your individual business and budget.

The Global Beauty Group Best Price and Quality Guarantee
Experience our fully comprehensive and personalised customer service and see for yourself why The Global Beauty Group is Australia's premier aesthetic beauty equipment supplier.
Call us now for a free, No obligation quote on AU 03 8555 2246, NZ 0800 398 749