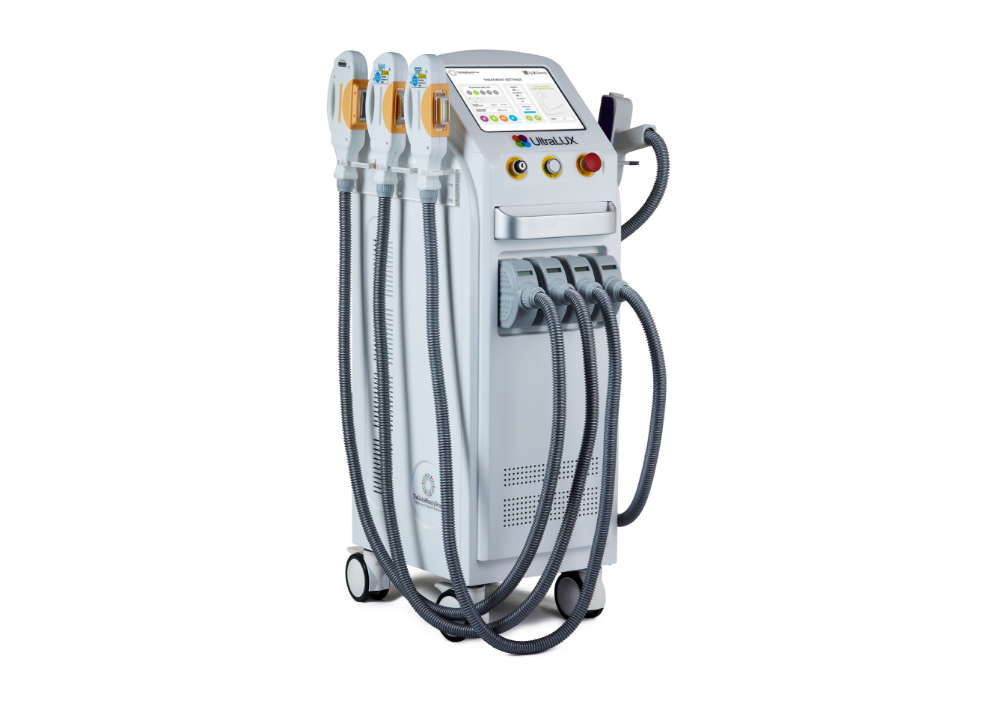 UltraLUX
The industry-leading UltraLUX is IPL machines at its finest.
Equipped with Body Contouring for elite body contouring, plus RF skin tightening and sonophoresis – makes it the most value-added machine on the market.
So if you'd like to combine body services with a whole host of other popular beauty treatments, UltraLUX provides unbeatable value. UltraLUX is also fantastic for small or space-limited salons as you can offer several stand-alone treatments without having
Call AU
03 8555 2246

, NZ

0800 398 749


or click here for a free, no obligation quote
The Global Beauty Group
Client Experiences
With the UltraLUX alone you can:
Reduce stubborn areas of fat
Tighten and tone
Reduce unwanted face and body hair
Diminish the signs of ageing
Treat facial redness
Address skin clearing
Best Price Guarantee* Call Today!
Specifications
Filters:
420nm Acne management
530nm Pigmentation and Vascular
560nm Pigmentation and Vascular
590nm Skin Rejuvenation
640nm Permanent Hair Removal
690nm Permanent Hair Removal
750nm Permanent Hair Removal
Pulse energy: 10-50J/cm2
Pulse sequence: 1-5 pulses
Pulse duration: 2-20ms
Number of handpieces: 3
Spot sizes: 8×40 IPL, 15×35 IPL, 15×50 IPL, 12×30 Dual-Mode, 12×40 Dual-Mode, 12×45 Dual-Mode x Bipolar RF hand piece with 15mm and 32mm treatment tips
Ultrasound Cavitation Hand pieces: 1 X 40KHz, 3 x 1MHz
Continuous working time: 12+ hours
Delay between pulses: 5-60ms
Power: 2,000 watts
Operating Interface: Large colour touch screen
Dual-Mode (RF + IPL): Yes (optional)
Adjustable cooling head: Yes
Integrated skin cooling: From -7 to 0 degrees
Cooling system: Water cooling, forced-air cooling, semi-conductor cooling
Discharge rate: 1 second
Flash lamp: Xenon lamp 300,000 maximum, 150,000 guaranteed
Number of filters: 7
Guarantee: 1 year extendable
Approvals and registration: Included on the Australian Register of Therapeutic Goods (ARTG No 295158)
Beauty Equipment Sales and Financing
Call our team of experts now on AU 03 8555 2246 or NZ 0800 398 749 and let us help tailor a custom made solution to suit your individual business and budget.

The Global Beauty Group Best Price and Quality Guarantee
Experience our fully comprehensive and personalised customer service and see for yourself why The Global Beauty Group is Australia's premier aesthetic beauty equipment supplier.
Call us now for a free, No obligation quote on AU 03 8555 2246, NZ 0800 398 749